When planning your family portrait session, a big decision to make is WHERE will we do the photos?? Some people love to do their photos at home, and some want to do an outdoor session on location. Today I want to talk about outdoor locations because I put in a lot of time and effort into making my clients' experiences unique and beautiful for their session! Choosing a photography location can be a little daunting, but I really love to help on this front.
It's really important that the photos you receive from your session don't look like just anyone could have taken them for you. They should be unique and timeless, and have you fully thrilled with who you chose as a photographer. Let's find the spots that are a bit off the beaten path, that aren't necessarily the spots where every photographer in the area likes to go. We are so lucky to live in a state with such a wide range of backdrops all within reasonable driving distance! Massachusetts is an incredibly beautiful place full of areas to explore. 
First off, please, let me know if there's somewhere special to you! Have a favorite picnic spot? A fun nature walk you always do together? Your favorite beach? Let's do it. It's wonderful to be able to incorporate places with special meaning into your family photographs. If you don't know what you're going for, that's fine too! I'm full of ideas and luckily, we can make an adventure out of anything!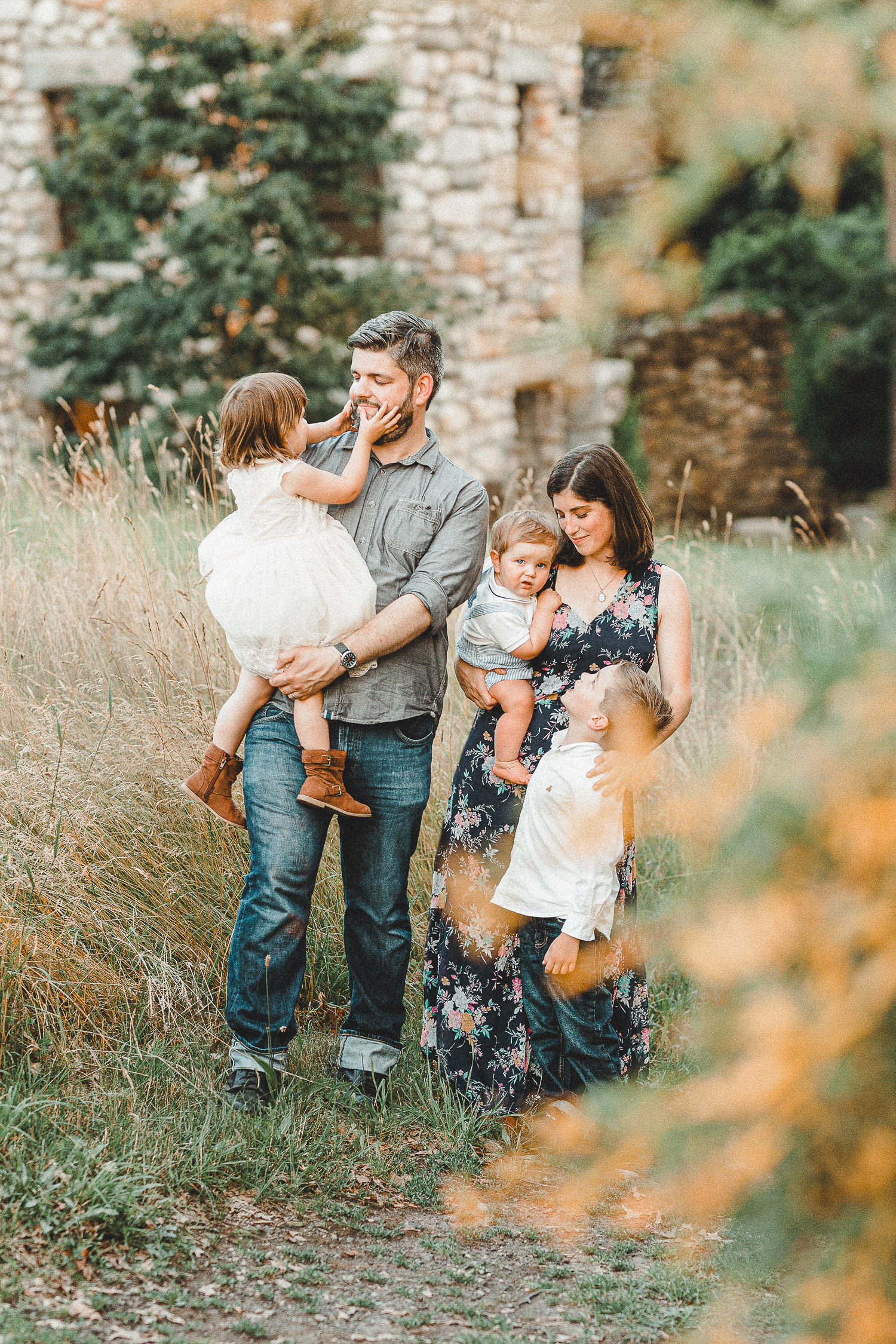 Here are some boxes I make sure are checked when helping you choose an ideal location for your family portraits:
– Good lighting (very important!)
– Variety in scenery (we'll wander all around for your session, so it's ideal for it to not all look the same, though we also don't want it to be so bold that it will detract from the main focus, which is your family)
– Minimal other people around (it's easier to feel in-the-moment if you don't feel like you're on display)
– The right amount of walking (we don't want to be miles from the car when we finish up)
– Must be a fun adventure! 
The adventure part is key! You're coming to me for photos that have feeling, not just super posed smile-at-the-camera images. Not only do you want these photos to look good, but you also want the experience to be a positive memory to look back on. Come on an adventure with me and we'll document all your love and all your moments. You won't have pictures that look exactly the same as anyone else's, you'll have beautiful memories special to you, and maybe even a new favorite place to go back and visit!
When you book your session, I'll talk with you about what area you're coming from, and can make suggestions for location based on that. I'm based in Lunenburg, so often we'll find somewhere partway between, but I am also happy to travel farther. I keep a running list of my favorite places and can send you options based on the type of scenery you're going for. Some places are more adventure-y than others, so that factors in too (like this wonderful river location below).
In order to find these great locations, you'll find me spending A LOT of time (seriously, so many hours go into this!) scouring google maps satellite mode looking for lovely open spaces, then figuring out if the land is public or private, then what it's called and how to get there. A lot of the towns local to me– Groton, Lancaster, Harvard, Littleton, Concord, everywhere really– have quite a lot of conservation land and towns usually have a list of trail maps.
Most often when discovering new locations, if time permits, I will also try to physically scout the locations I find. I drag my sweet kids along with me and we have lots of fun adventures. Going in advance helps me to see if the lighting will work nicely for photos and if there is enough variety in scenery at the location to capture a diverse collection of images for my clients.
You can't go wrong using one of my favorite spots– this way, I've already explored it before and already know what settings are best at what time. My clients are from all over the state– Boston to Worcester to Springfield, and everywhere in between– so I've got suggestions everywhere. And if I'm not familiar with your area, you better bet I'll be spending some time on google maps finding a cool spot for you. 
P.S. I can't convince anyone to do photos at the Wachusett Dam in Clinton because there are about a million stairs, but if you're up for a little workout and a bit of a walk, it's so beautiful!! So get at me and let's make it happen!
Contact me HERE
P.P.S. Please don't be offended if you are another photographer asking me where a location is and I don't tell you. I put a lot of work into scouting locations for my clients and like to provide them with options that are unique and aren't overrun with other photographers. Hop online and do some looking– I'm sure you'll find some great spots that will suit your clients perfectly!