PREPARING FOR YOUR PORTRAIT SESSION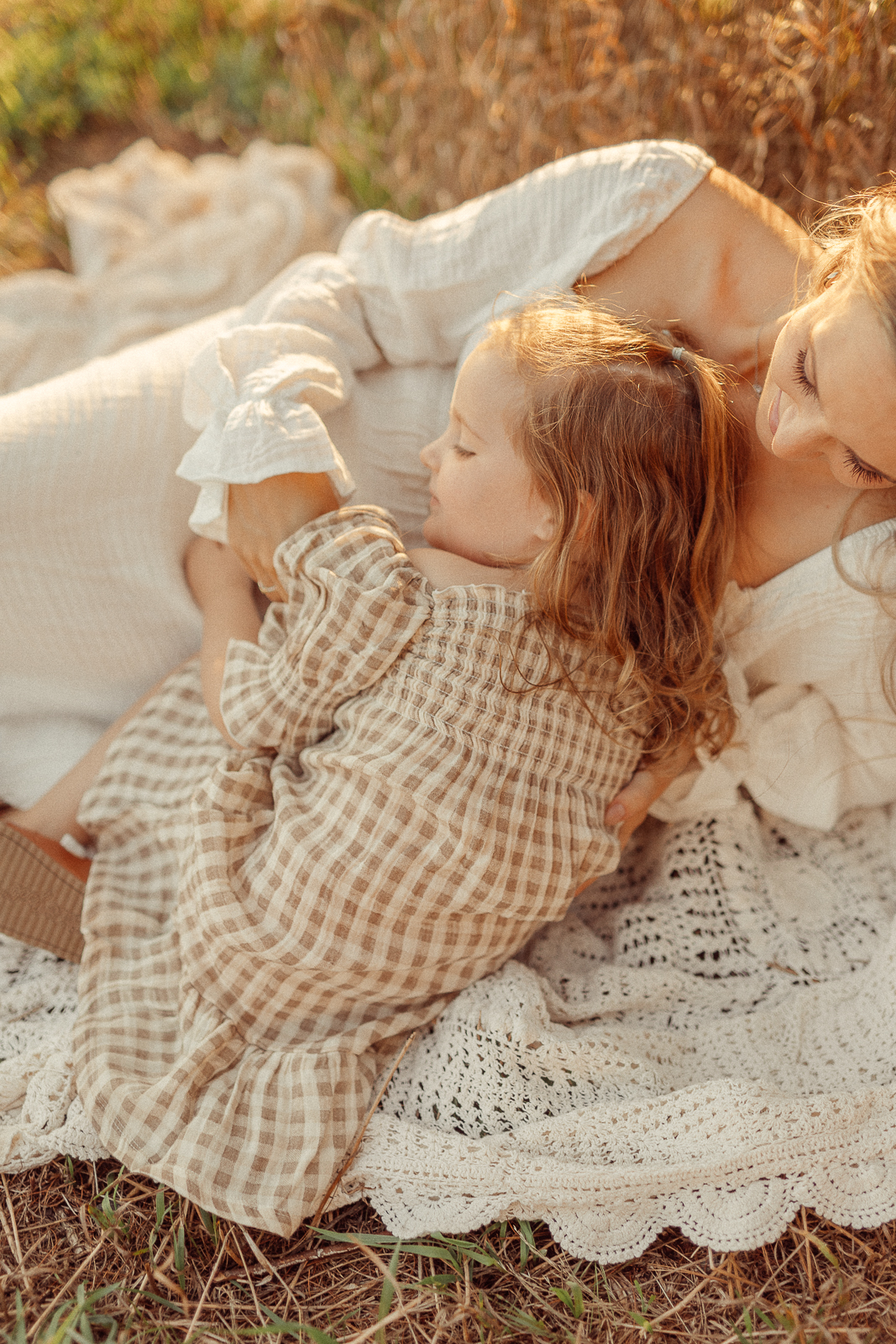 Your session will last about an hour. We will wander around the location and I will point out spots that would work well for photos as we go. I will set up poses and encourage you to interact with each other, get cozy, tickle each other, just generally have fun! I capture mostly candid images like this, of natural interactions, but we can also do a few looking at the camera too if you'd like. We will spend some time doing different groupings as well-- whole family, kids together, kids individually, etc.
It's important to also note that I will keep an eye on the weather in the days leading up to your session. Rainy days or overcast skies are not ideal for lighting or experience, so if the forecast is looking poor, I will reach out to you to find another day as close as possible to the original session date!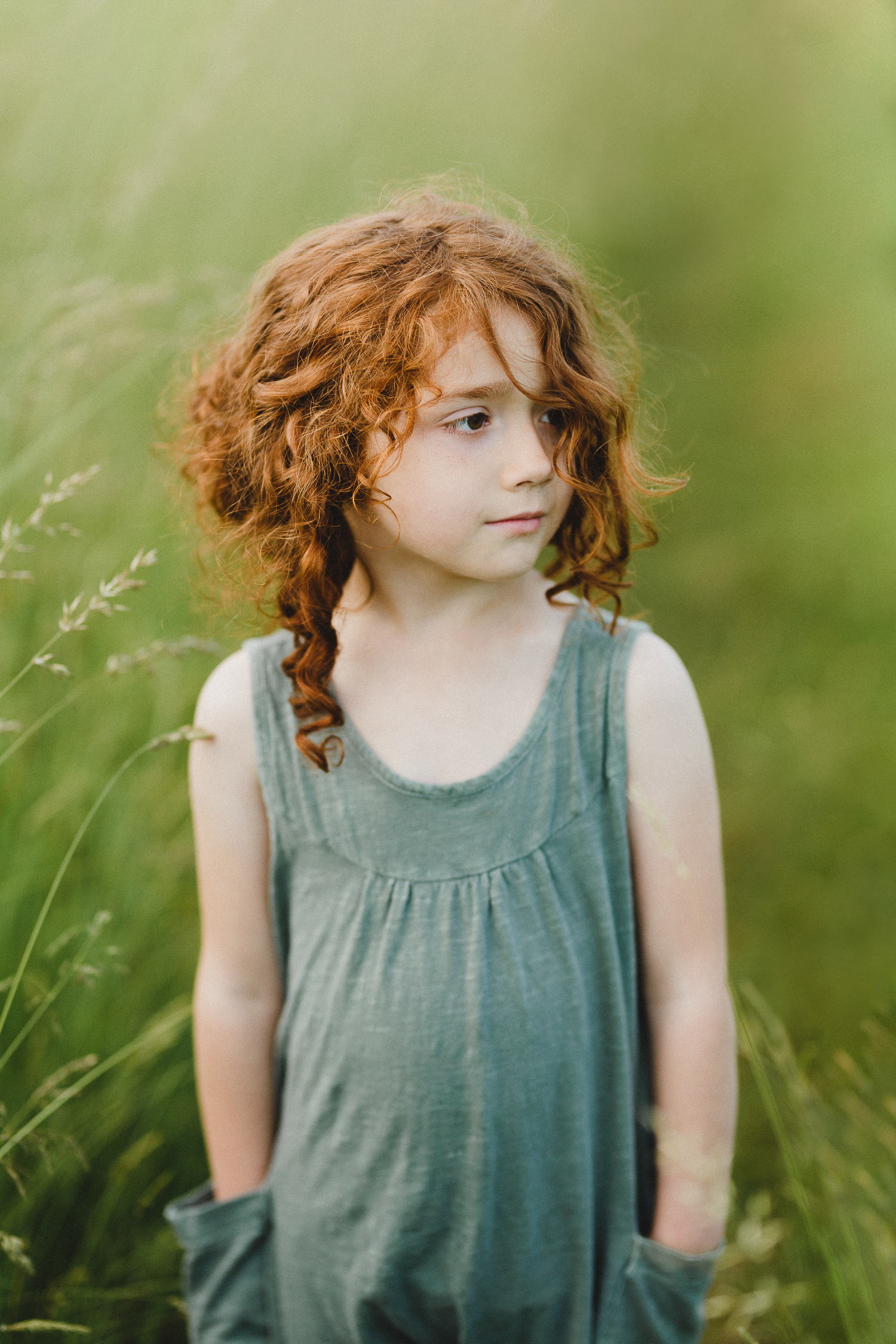 Bring yourselves! You don't need to bring any props. Stash a spare pair of clothes in the car in case anyone gets wet or dirty. Leave your sunglasses and phone behind (or carry a bag with you-- but keep them out of your pockets). You may want to bring some small snacks for during or after the session. Remember not to feed the kids anything right before or during the session that might get stuck in their teeth or stain around their mouths. Little simple snacks like puffs or cheerios can offer encouragement to cooperate during the session without being overly visible in the photos. Have some wipes on hand to clean faces before the session as well! Photoshop jokes aside, it is insanely easier to wipe off a booger in real life than to edit it out of 50 photos.
And a couple things not to bring: remove smartwatches from wrists and empty your pockets. No phones, wallets, keys, etc-- I can stash them in my camera bag during the session if you'd like.
This is the most common question I get asked before a session. I am a huge fan of neutrals/ earth tones and textures-- this adds a soft organic look to the photos while also keeping the focus on faces. Lighter tones photograph best! Avoid things like bright colors, words on clothing, and bold patterns because they can be distracting. That being said, everyone in solid colors can be a bit dull. Mix in some simple patterns (think faint stripes or vintage floral patterns) or textures (like a knit sweater) to add interest in a discreet way. Be coordinated rather than matchy. A flowy dress for moms can be very comfortable and beautiful for photos. Guys can go for a nice henley tee, or something like a linen button down always looks lovely too if you prefer a less casual look. Try to avoid having everyone in blue jeans.
Since we are trying to capture real moments and authentic feelings, it helps for everyone to feel comfortable and relaxed-- keep this in mind when choosing your outfits!
Make sure to take off your smartwatch and empty your pockets of phone, keys, and wallet so they aren't visible in all your photos! If anyone will have their nails painted for the photos, keep the color neutral/ muted so it's not distracting. Or if you or the kids have chipping nail polish, make sure to remove it before the session!
If you are buying the kids new clothes for your session, I'd suggest getting ones that fit now rather than ones they will grow into, as tempting as it is to get things that will fit longer. We don't want them to look like they are swimming in their clothes for your photos! Keep in mind that I have a Client Closet with clothing sized newborn through 5T that you are more than welcome to borrow from, so no need to actually buy their outfits for the photos.
Please feel free to reach out to me with outfit ideas or questions; I am always happy to assist in the planning.
aimee liz photography client closet
I have a whole collection of clothing items for babies and toddlers size newborn through 5T available to clients to borrow for their session. These items all photograph well and coordinate nicely with a variety of colors. If you'd like to see what I have, just let me know what size(s) you need, and I'll send along your options!
need some more wardrobe help?
Feel free to reach out to me for input on deciding what everyone should wear. I have a lot of experience with what photographs well with my particular style of photography, and am more than happy to help with ideas, sending specific links, or help shopping your own closet.
And please see below for some suggestions of great shops to check out!
* Target and Old Navy are also really great options for any member of the family. especially if you don't have time to order online, or if you want to work with a tighter budget.
Get the kids excited for the session beforehand so it's a fun new thing for them to look forward to. The less pressure they feel going into it, the more real their smiles will be, and the more likely they will be to want to do everything we are asking them to do. They don't have to be perfectly behaved in order for us to get fantastic images. They can have fun with it! Running around, giggling, hugs-- all these things can make for great candid photos. Even grumpy or sad moments make for strong portraits. Your photo session is an adventure, and the imagination from kids tends to make for wonderfully unique images!
The number one most important thing to remember is to relax and have fun! The absolute best photos come from when you're having fun and allowing yourself to interact naturally with your family. Keep it positive; be affectionate, be happy, be you! It's not always easy to do, but try to let yourself act as you would if you didn't have a camera in your face.
This is one of the most important tips! Important enough to get its own category. Connection, affection, hand holding, touching-- these are what help bring so much feeling into your photos. Feel free to go a little more overboard than usual with your affection toward your family members (tell your partner this too!). Going in for a kiss? Grab your partner's cheek to pull them in. Nuzzle together for a moment afterward. Holding your baby? Brush your fingers through their hair, touch their belly, hold their tiny hand. Looking at your child? Push their hair behind their ear, whisper a secret, touch their arm, tell them how amazing you think they are. Tender moments and physical touch are everything! MOVEMENT is hugely important in creating authentic images. Though I will guide you into poses, you are not meant to stay frozen in place. Let yourself be fully immersed in the moment, breathe in the sweet smell of your tiny human, and love on your family.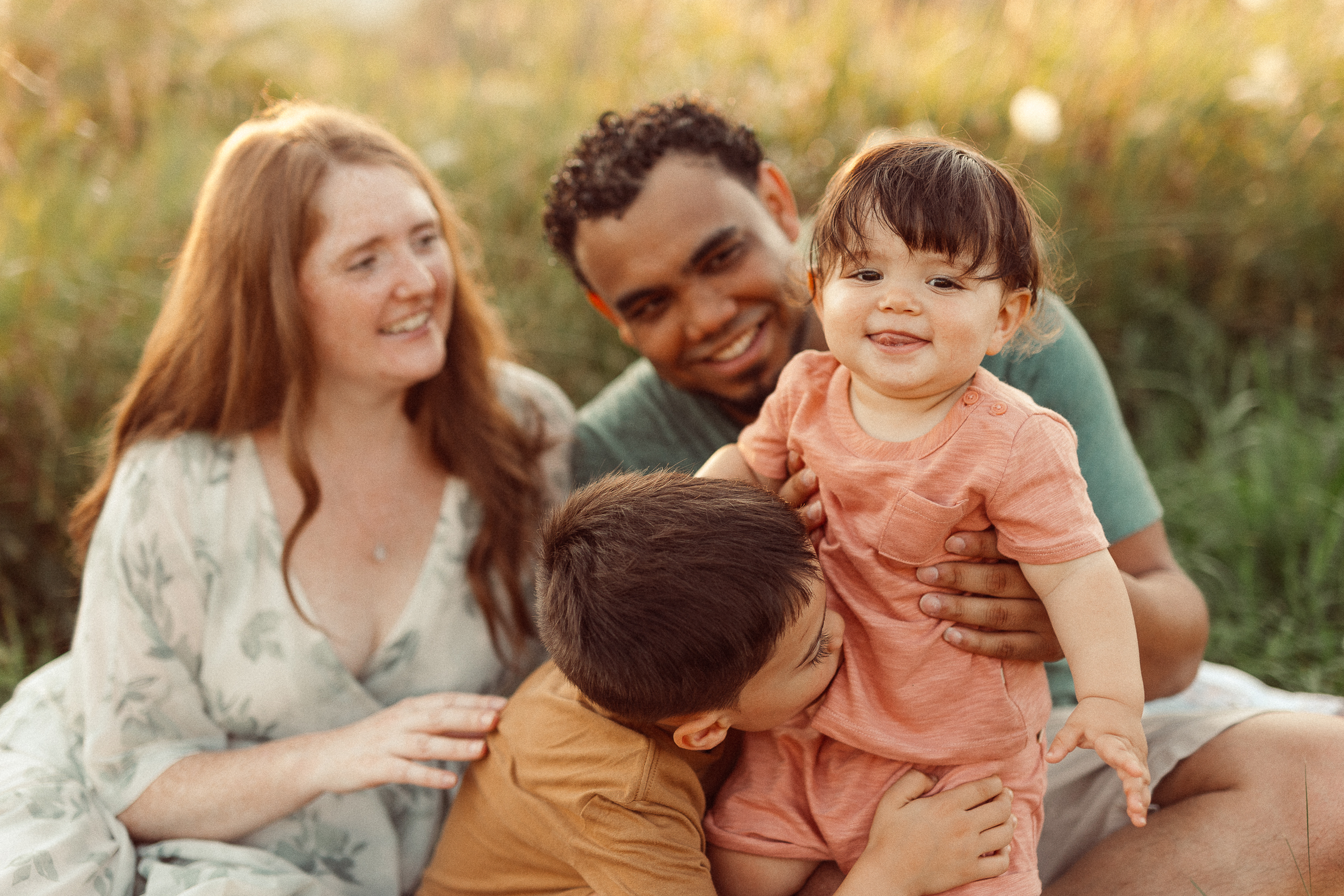 Get excited for your photo session!